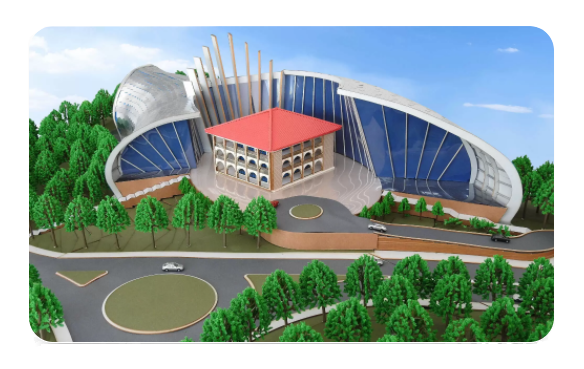 Cyprus Museum of Modern Arts , considering the contemporary aesthetic and understandings of art , is a foundation located on the campus of Near East University which undertakes an important role in selection, collection, conservation and exhibition of artworks of our country and of the international platform.
The collection of the Cyprus Museum of Modern Arts consists of artworks that represent the artistic and cultural values of their country in the best possible way in terms of the art history.
As can be seen, the works reflect the various creative periods of their painters; It is noteworthy that the Museum is of a representative nature in all respects with its wide range of collection in terms of style, ecole and pattern.
The Cyprus Museum of Modern Arts has an important collection with more than 8000 artworks dating from the 1940s to the present. The collection of the Cyprus Museum of Modern Arts consists of works of state artists from 14 Turkic states, representing their countries in the best way in the context of art history. The majority of the collection is kept in rooms specially designed for protection.
Founded on August 9, 2018, the Cyprus Museum of Modern Arts of the Near East University was designed as the largest modern art museum in the Near East region, with its infrastructure that will allow exhibitions of all kind of classic and modern works of art.
Weekdays and Saturdays
Foreigner: 20 Euro
Adults: 30 TL
Student: 20 TL
Between Monday and Friday
Open to visitors from 10:00 to 16:00.