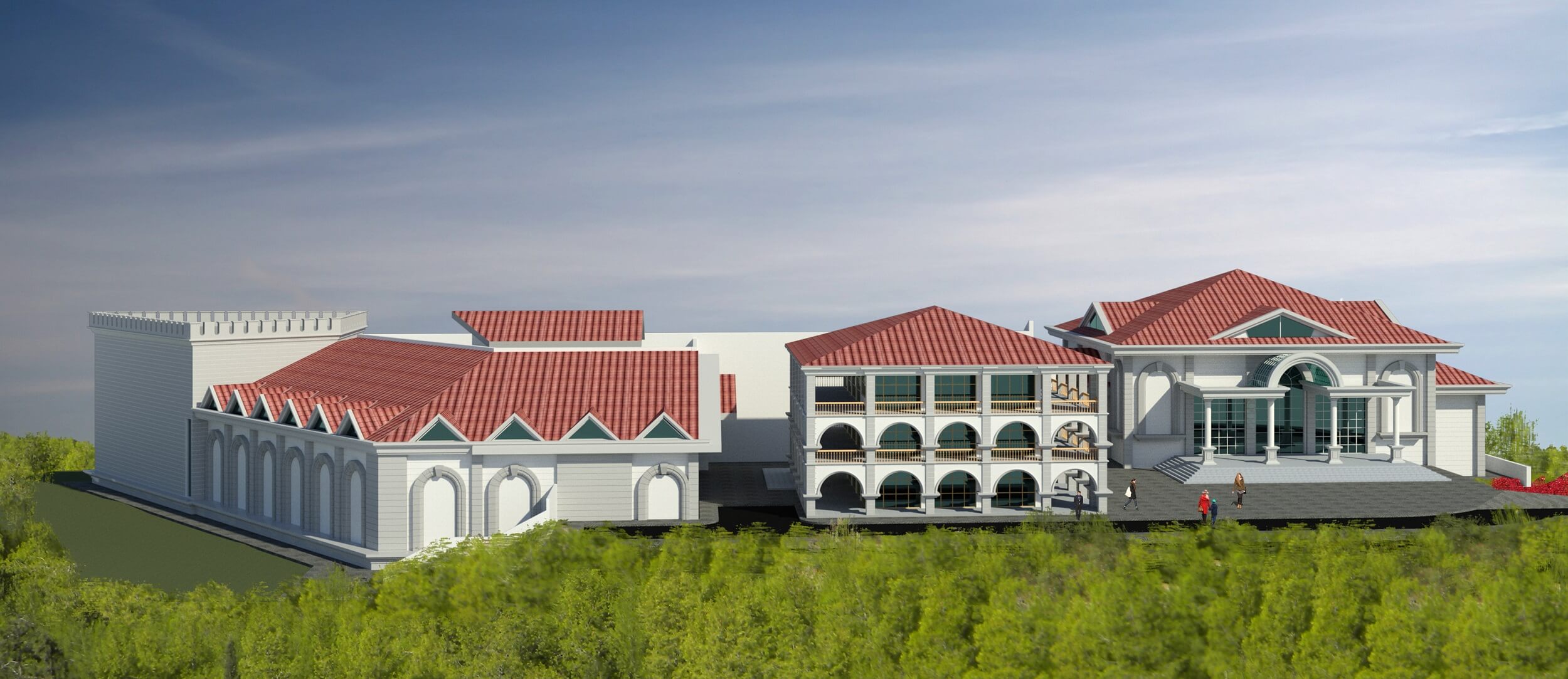 Since its establishment, Near East University has undertaken it as a mission not only to ensure the highest quality in education, science and health but also to realize great breakthroughs to open new horizons for our country by eliminating all barriers and shortcomings.
Being aware that museums have a crucial role in preserving and reflecting the historical, cultural and artistic accumulation for all generations, Near East University attaches a special importance on museums to add vividness and color to social and cultural life. Aiming to add a new dimension to the culture and art life of Turkish Republic of Northern Cyprus, the university has rolled up its sleeves to launch Cyprus Modern Art Museum within Near East University Campus. The museum will play a key role in promoting our country's artistic creativity to wider populations as well as in sharing the cultural identity with international art environments and ensuring the integrity of the society with art.
Near East University the Directorate of Press and Public Relations Office released that the Cyprus Modern Art Museum, which will be the first of its kind in the country, has been designed as the largest fine arts museum in Near Eastern Region. Upon its completion, the museum will add vividness, color and a new dimension to the art life of the country. Our people and visitors will have the chance to get acquainted with the artistic values of our country.
The Foundations Will Be Laid on July 20, 2018...
Designed to be the largest fine arts museum in the Near Eastern Geography, the foundations of Cyprus Modern Art Museum will be laid on July 20, 2018. The museum will have the most contemporary infrastructure and architectural superstructure capable to house all contemporary artworks and artistic events including exhibitions and meetings.
Art Center that Designed With Modern Architecture...
In order to develop the most appropriate design solution for the project for the museum to be situated on 12,000 square meter indoor area, Near East University adopted the creative and inventive modern architecture. Cyprus Modern Art Museum has been designed so as to reflect all aspects of modern architecture. The museum will house a spacious foyer with 1500 person capacity, 4 permanent collection halls, 3 sculpture-installation exhibition halls and 2 photography exhibition halls. The museum will also be in service with conference and Cine-Vision halls with a capacity of 120 people for artistic events including conferences and symposia related to the world of art, studios and labs for analyzing and restoring rare artworks, photo-studios and experts' offices, meeting rooms, repair and maintenance workshops, air-conditioned storage system for the preservation of special artworks, fully equipped art library and archive. The museum will also house souvenirs, printed publications, catalogs and counting units.
Assoc. Prof. Dr. İrfan S. Günsel: "Marks to Inspire Next Generations Will Be Left"
Underlining NEU's commitment to continuing to exert effort towards eliminating the shortcomings of our country by realizing great breakthroughs, NEU Board of Trustees Chairman Assoc. Prof. Dr. İrfan S. Günsel stated that Near East University has rolled up its sleeves to establish an art museum which is one of the great shortcomings of our country. "Driven by his deep loyalty to his country, Near East University Founding Rector Dr. Suat Günsel with his prescient vision and initiative has mobilized all possibilities towards eliminating one of the major deficits of our country by establishing Cyprus Modern Art Museum. The museum, which will reflect all the features of modern architecture, will provide not only a new dimension to valuing the arts and culture but also a platform to share these values with the world. As art adds vividness and color to social life and contributes to the wellbeing of a society, we attach great importance on young people's interest in art, design and architecture. With an understanding that integrates modern art with local culture, we want to leave marks that will be a source of inspiration for future generations" said he.