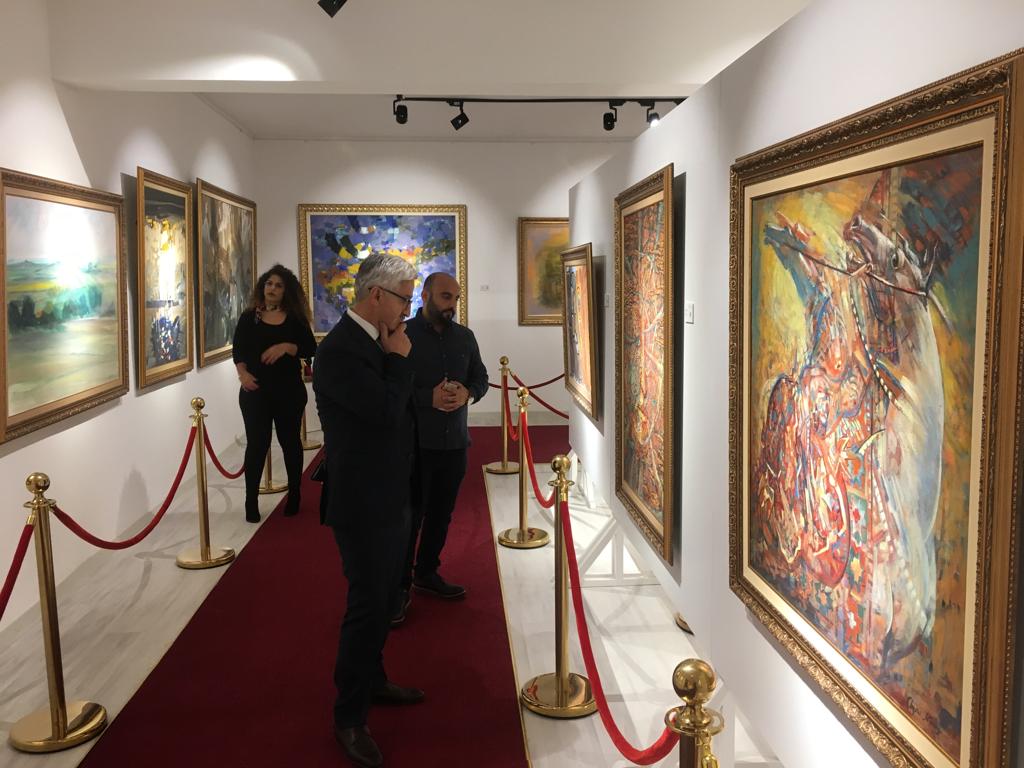 Near East University Campus The Cyprus Museum of Modern Arts located in the Near East University Museums Area, opposite the Cyprus Car Museum, was visited by the Education Counselor Harun Fatsa, a member of the Turkish Embassy of Nicosia.
According to the information provided by the Near East University Press and Public Relations Directorate, Harun Fatsa was welcomed by the staff of the Cyprus Museum of Modern Arts of the Near East University.
Harun Fatsa; "I was fascinated by the museum where the artworks of many different artists were exhibited"
During his visit, Harun Fatsa congratulated the Near East University for creating such a fascinating museum, expressing his admiration for the museum.
Fatsa said; . After learning about the existence of such a museum, I wanted to visit on site. I admired the museum. I had the opportunity to see the works of many different artists. We had the chance to see the works of the artists of Turkic Republics together. Thanks to those who contributed. I congratulate the Near East University for bringing together such unique artworks with us".