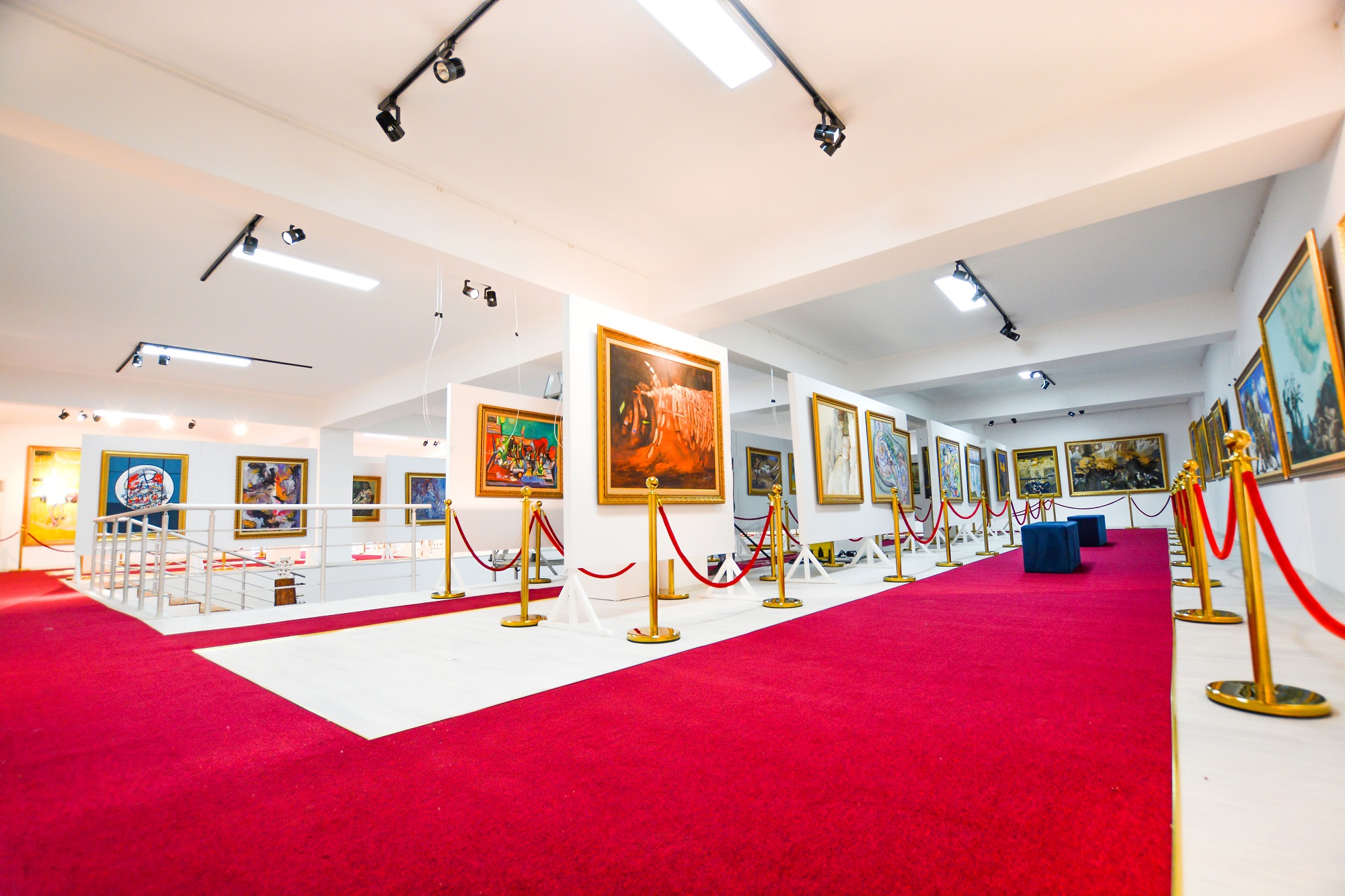 Within the body of Near East University Institute of Social Sciences, the "Art History" master's program was opened, which will lead to the scientific examination of art, research on art styles, explaining and teaching them, and raising researchers in this field. All TRNC students accepted to the Art History master's program will be awarded a 100% scholarship by the Cyprus Museum of Modern Arts.
"Art history", a branch of science that studies the historical evolution of visual arts, explores the elements and art phenomena that make up the art by examining the relations between arts in time. In this context, art history aims to evaluate artworks from a historical, aesthetic and critical perspective, asking interesting questions, rejecting standard answers and traditional mind, looking beyond surfaces and visible images, and seeing nuances. Theoretically, art and Art History aims to teach the constituent elements of art, application areas, Art History writing, rules and principles, basic concepts, production techniques and conditions of art, historical context, ways of seeing, conducting the necessary research, drawing, reading and presentation methods to examine artworks.
100% Scholarship will be given to all TRNC students admitted to the Art History Master Program...
All TRNC students, who are accepted to the art history MA program, which was established with the principle of educating qualified graduates who can view the history of art from a wide perspective, will be awarded 100% scholarship by the Cyprus Museum of Modern Arts. Apart from the students who have graduated from Art History, students who have completed their undergraduate education in different disciplines can also apply to the program. However, if these students are accepted to the program after the interview and assessment, they will need to take scientific preparation courses. The program aims to provide its graduates with an effective art literacy by carrying out Art History education within a wide cultural framework and to train researchers who are well-equipped in the art history that is very necessary in our country.
Near East University takes responsibility for the existence and development of art as part of its historical, theoretical, and academic missions. The Art History Master's program, which was opened within the body of Near East University and will grant 100% scholarship to TRNC students with the support of the Cyprus Museum of Modern Arts, aims to ensure that art takes place in the daily life of the society more consciously. In addition to the important scientific and innovative projects it continues, Near East University realizes artistic projects around the world. With the Art History master's program, it assumes responsibility for the scientific examination, research and description of art and the dissemination of the enlightenment of the society.
Social culture is strengthened by art and museum networks...
Tens of workshops have been held with more than 2,000 artists at Near East University so far. More than 100,000 artworks were made and exhibited in hundreds of exhibitions. The artworks made so far are continuing to meet art lovers at the Cyprus Museum of Modern Arts, Cyprus Car Museum, Herbarium and Natural History Museum, Walled City Museum, Cyprus Turkish National History Museum, Maritime Museum, Knife and Sword Museum. This network of art and museums established within the body of Near East University turns into a vital vessel that will strengthen the social culture.
For Application and Detailed Information
Detailed information can be obtained from Near East University Institute of Social Sciences or from +903922236464, extension number 5254 regarding the application requirements for the Art History master's program.