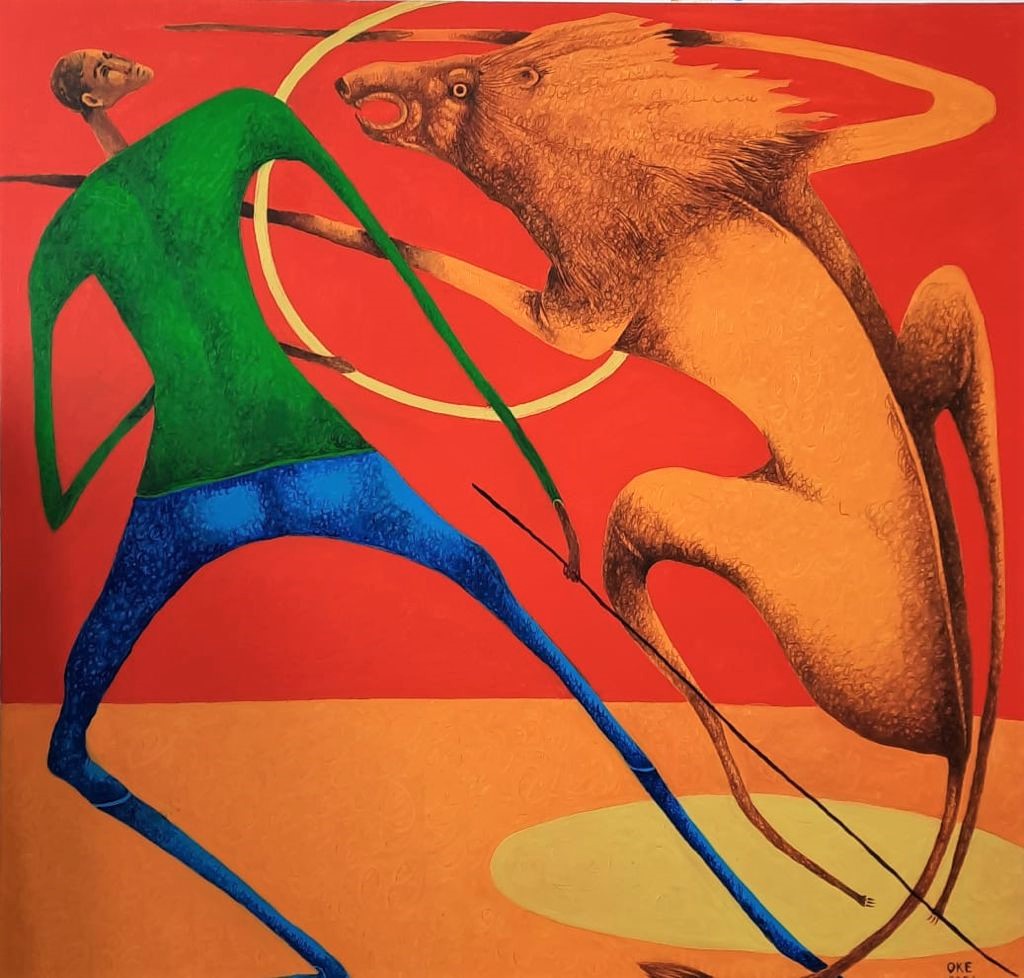 A solo exhibition consisting of 40 artworks of Kazakh artist Orazbek Yesenbayev, titled "The Facts of Life", will be opened on Monday, June 21, 2021, at 10:00 am by former minister and journalist-writer İsmail Bozkurt at the Fine Arts Gallery of the Near East Yeniboğaziçi Campus. The exhibition will remain open until 09 July 2021.
The artworks made by Kazakh painter Orazbek Yesenbayev with oil painting technique have been inspired by daily life. The artist reflected the events of daily life on the canvas by combining them with his philosophical and artistic style in his artworks.
The works of the artist with a ballpoint pen on silk are among his most characteristic works. The ballpoint pen work on 10-meter silk exhibited in the Walled City Museum is one of the most remarkable works of this field.
Who is Orazbek Yesenbayev?
Artist Orazbek Yesenbayev was born on February 27, 1960, in Kazakhstan. He graduated from Gogol Art College in Almaty in 1983. Between 1986-1993, he studied at the Zhurgenov Almaty State Theater and Art Institute. He taught at Symbat Academy between 2011-2015. The artist, who is a member of the Academy of Arts of the Republic of Kazakhstan, is also a member of the Union of Artists of the Republic of Kazakhstan. He has been participating in national and international art exhibitions since 1980. The artist also made many works for the Cyprus Museum of Modern Arts.