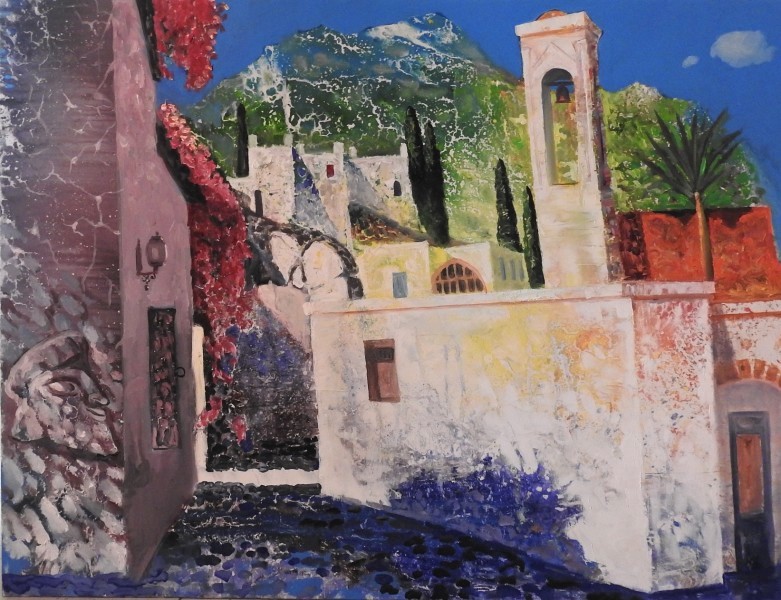 The exhibition organized by the Cyprus Museum of Modern Arts in honor of March 14 Medicine Day was opened to visitors at the Near East University Hospital Exhibition Hall. The exhibition, which brings together 30 works of Uzbek artist Khasan Aminov, can be visited free of charge.
The solo exhibition of artist Aminov, who is also the winner of the Cyprus Museum of Modern Arts Silver Key Honor Award, also includes many special works such as "Memories", "Golden Evening", "Confucius", "Karmi" and "Loyalty". In his work "Confucius", the artist depicts the image of the Chinese thinker and philosopher whose teachings left a deep impact on the civilization of China and East Asia. In his work titled "Memories", a person sitting with a book in his hand thinking and missing certain moments of his life is depicted. "Golden Evening" depicts the nature of Tashkent on a warm summer evening. Inspired by the colorful landscapes of Cyprus, the artist paints Karmi, one of the places that influenced him the most, in his work titled "Karmi". His work "Loyalty" symbolizes love and devotion.
Who is Khasan Aminov?
Born in Tashkent, Uzbekistan on February 2, 1962, Khasan Aminov was the Head of the Education Department at the Republic Art College between 1993-1995; In 2005-2010, he worked as a director in the same institution. He served as the rector of Kamoliddin Behzod National Institute of Art and Design between 2010-2019. Two solo exhibitions of him were opened within the scope of Cyprus Museum of Modern Arts in 2019 and 2022. He was presented with the Silver Key Honor Award for his works in the field of art.