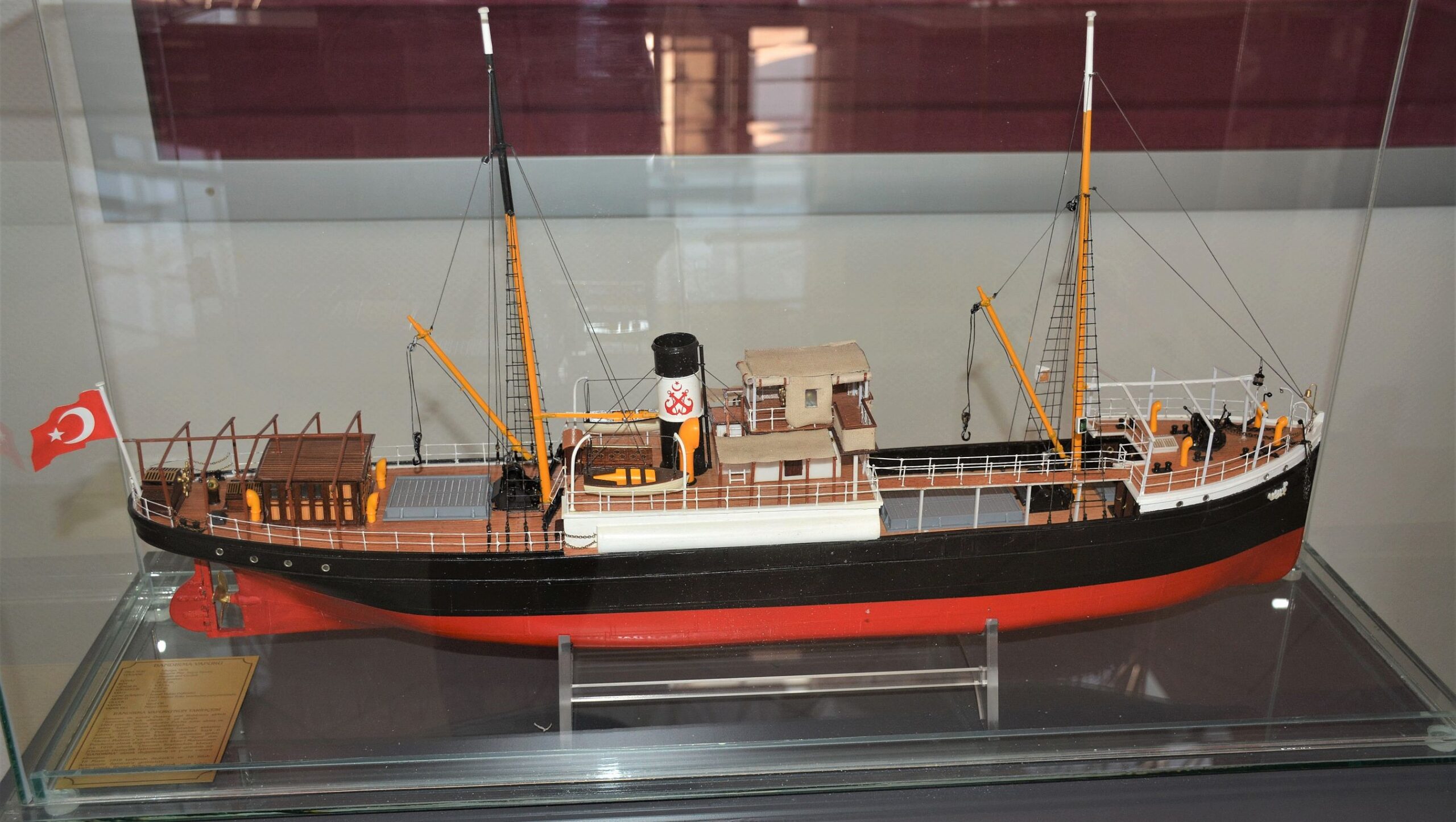 It has been 108 years since the Dardanelles Victory, one of the most important breaking moments of Turkey's liberation struggle. The most important part of the Dardanelles Victory, which changed the course not only of Turkish history but also of European history, was fought at sea, against the most advanced and magnificent warships of the period.
The Allied Fleet, consisting of British and French ships, planned to pass through the Dardanelles and besiege Istanbul and seize control of the straits along with the surrounding areas. The Turkish forces, which did not give way to the British and French sides in the naval war that ended in victory on March 18, 1915, forced the Allied Powers to withdraw with tens of thousands of losses in the land war that lasted for months.
The ships that took part in this epic war, most of which were buried in the waters of the Dardanelles, are waiting for you at the Near East University Grand Library Exhibition Hall. The collection, which is open to visitors free of charge, brings together realistic models of 26 ships that took part in the Battle of Dardanelles and many other works on this war.
The legend of Dardanelles is at the Near East University Grand Library Exhibition Hall!
1/100 scale realistic models of 26 ships in the collection, from Nusret Mine Ship to Queen Elizabeth, from Mustafa Kemal Atatürk's yacht Savarona to Bandırma Ferry on which Atatürk sailed to Samsun, where the national liberation war started, and one-to-one scale sea mines can be visited, and you can travel to history with works depicting scenes from war with torpedoes.
The sizes of the models, which include famous Turkish, English and French ships, vary between 1 and 1.5 meters. The exhibition also includes warships built with the most advanced technology of the period, such as Suffren, Inflexible, Irresistible, Goliath, Lord Nelson, HMS Triumph, Charlemagne, Elizabeth, Bouvet, Ocean, which were among the British and French ships trying to pass Dardanelles.
After visiting this unique collection, you can also visit the Cyprus Museum of Modern Arts and the Cyprus Car Museum on the Near East University Campus to see many unique works of art, from classic cars to ship models, from swords to glassware collections.